Mel Chevannes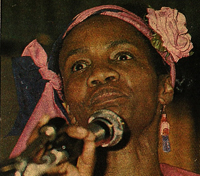 In 1981 Mel Chevannes won a by-election for Graisley Ward and became the first African-Caribbean councillor in Wolverhampton. She lost her seat in the 1987 Local Elections. She became chair of the Social Services Committee in 1982.

Mel became the first African-Caribbean chairperson of the Royal Wolverhampton NHS Trust. She resigned her post on November 26, 2004.
Derrick Anderson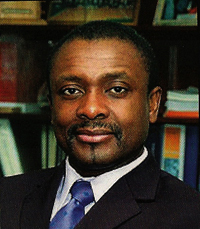 Derrick Anderson was born in London's Mile End and grew up in Birmingham. Derrick became the British Universities Decathlon champion whilst studying Psychology and Physical Education at Birmingham University, achieving a double honours degree in Psychology and Physical Education.

After university Derrick trained as a probation officer, worked for NACRO and studied for a masters degree in Social Work at Leicester University. In 1982 Derrick was appointed the deputy director of Action Sport West Midlands. Derrick also became a deputy director of Yorkshire Arts then director of cultural services at Wakesfield Council. Derrick was a founder of Kokuma dance group.

In 1991 at the age of 34 Derrick became the first Black director of a Wolverhampton Council department. In 1996 Derrick became the first Black Chief Executive of a local authority in England and Wales. Under his leadership Wolverhampton attained city status. In 2003 he was awarded the CBE for his services to local government.
Sandra Samuels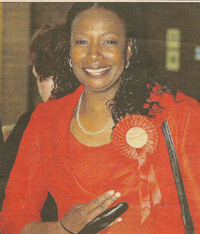 Sandra Samuels is a serving City councillor. She first represented Ettingshall ward after winning a by-election on March 26, 2009. Her win made the Labour Party the largest single party at the Council.

On March 26, 2009 Sandra became the first Councillor to win a seat on the City Council before a vote is cast. She won the Ettingshall Ward seat, where she was the sitting councillor a full month before the 2011 local government elections. The Conservative Party candidate's nomination was rejected because it contained errors. The Liberal Democrats Party did not nominate a candidate.