Karl Henry Jnr.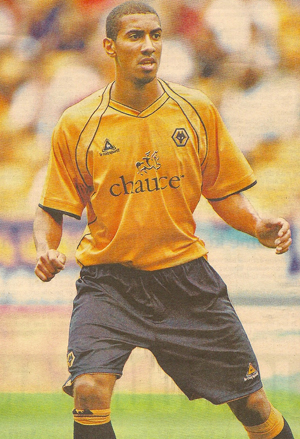 Karl Henry was a Wolverhampton Wanderers Football Club player. He was the first Wolverhampton born Black captain of the club; and the first Wolverhampton born Black player to represent the City in the Premier League.

Karl Henry originally hails from Pendeford, but spent most of his life in Ashmore Park.

Henry was replaced as captain by Roger Johnson during the 2011/2012 season. After a good start the team's form fell apart rapidly. Winger Stephen Hunt was the first player to hint at disunity in the dressing room. He was quoted in the local newspaper:
"Leadership is vital and we've missed Karl".
[Express & Star, 7th April 2012]

Two days later Stephen Ward stated: "He [Henry] makes a big difference and it was good to have him back, and fully fit. It's no surprise because he's been captain of this club for three or four years. He's probably the one player who's most used to wearing the armband".
[Express and Star, 9th April 2012]

Henry achieved a Wolves milestone when he made his 200th appearance for the club, joining the ranks of former players who have played over 200 times for the club during their careers.