Elvis Gordon (born on Monday 23rd June 1958) is a legendary British Judo practitioner. He was one of the greatest British Judo champions of all time.
Elvis was a top class competitor during the 1980s and early 1990s, competing at three Olympics in total. He won the UK championship six times.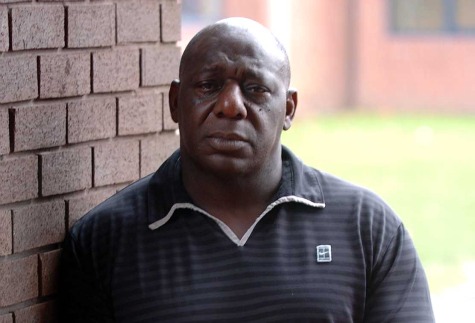 Along with team members Kerrith Brown, Dennis Stewart and Densign White, Elvis' contribution to the sport helped to make Wolverhampton Judo Club the most successful in Britain. Elvis was the first competitor from Britain to win the Matsutaro-Shokoroki Trophy.
With a significantly successful career taking the silver at the 1987 World Championships and winning three European medals, Elvis Gordan decided to take a 16-year break before competing and achieving the silver award at the British Masters in 2009.
List of awards and achivements
1985 - Gold medallist in the in the over-95 kilo category at the British Open Championships, Crystal Palace.
1986 – Won British Open Super-Heavyweight division at Crystal Palace.
1987 – Took silver at European Championships.
1987 - Took silver at World Championships.
1988 – Won Shiriki Cup in Tokyo.
1988 – Took gold at European Championships, open weight final in Spain.
1988 to 1994 – Ranked number 1 in Europe.
1989 – Silver medallist at Paris Open.
1990 - Won Men's Judo Gold in the Heavyweight division at the Commonwealth Games in Canada.
1992 – Competed at Barcelona Olympics.
2010 – Silver Medallist at British Masters Championships
Video Links
Elvis Gordon - Nick Kokotajlo - British Judo Masters