Tessa Sanderson
Tessa was born in Mountain Farm, St. Elizabeth. She lived in Jamaica till she was 8 years old. She attended Wood End Primary School followed by Wards Bridge High School.
Tessa entered athletics at an early age. She did not dream that she would rise to become a world champion and pioneer for Black women in athletics throughout the world. Tessa became a member of the Wolverhampton & Bilston Athletics Club. She included weight training as part of exercise regime.
Tessa showed the potential and determination to gain titles in her chosen support of javelin. On 25 September 1978 Tessa collected a gold medal in an eight nations athletics meeting in Tokyo, Japan. Her throw covered 62.66 metres, 7.14 metres more than Ingrid Thyssen of West Germany who came second in the event.
On 2 April 1978 Tessa was voted Midlands Sports Personality of the Year.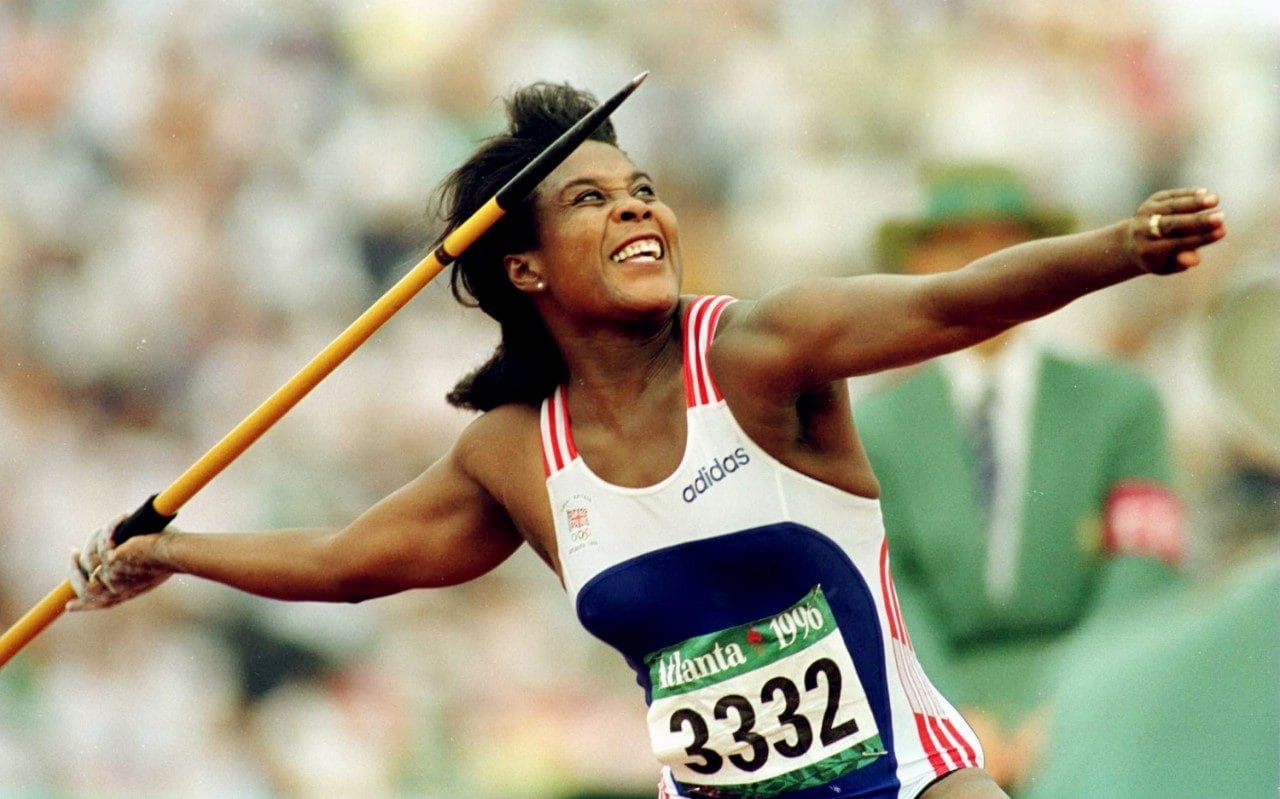 Tessa went on to conquer major titles such as winning Women's Javelin gold medals at three Commonwealth Games. In 1990 Tessa won Women's Javelin Gold at the Commonwealth Games in Canada. She won the competition with a second round throw of 65.72m. Tessa had to overcome a serious ankle operation to compete at the Commonwealth Games. Tessa also won a European Javelin gold medal. She made history when in 1984 she became the first Black British woman to win Olympic gold in a track and field event.
Tessa missed the 1988 Olympics because of an achilles tendon injury. She had a tally of 1 Olympic gold, 3 Commonwealth golds and a European Cup gold medals.
She represented Britain 60 times in a career that spanned 17 years; and became the first athlete to represent Britain 5 times in a row at the Olympic Games.
Now retired from competitive athletics Tessa Sanderson trains the young athletes of the future.
Links