Throughout history Black people have served with distinction the British military. Black servicemen and women have either fought in the major wars or served as logistical support personnel. In this article we look at some of the contributions made and milestones reached by Black servicemen in the armed forces of Europe.
Black drummers, cymbal players and trumpeters were found in a number of regimental bands, from the time of Henry VII till 1841. Many of the Black soldiers were trumpeters. Trumpeters became natural targets for snipers on the battlefield.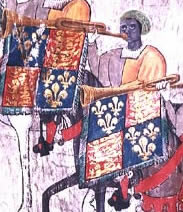 John Blanc was a Royal Court trumpeter during reign of Henry VIII. He was the first Black man to be depicted in English art.
Historical information on Black soldiers from this period onwards can be found in the Regimental Description Books of British Army regiments. Few were promoted.
The West Indian Regiment was formed in 1775, noted as the longest continually serving Black regiment from 1795 until 1927. The regiment campaigned in the Caribbean and later in Africa. Two members of the regiment were respectively awarded the Victoria Cross in 1866 and 1892. One of these recipients was Sergeant William Gordon who was awarded the Victoria Cross in March 1892 for entering the line of fire to rescue his commanding officer.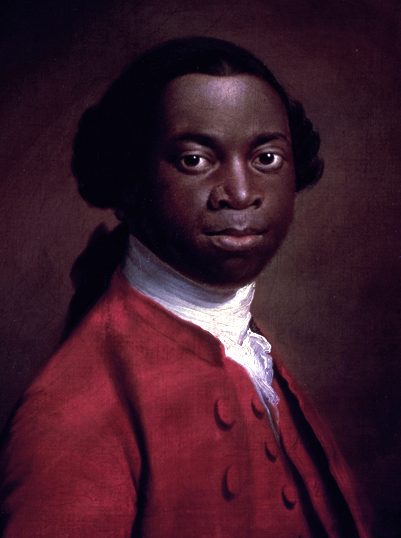 Olaudah Equiano (Gustavus Vassa) Olaudah Equiano was born in the West African city state Benin (now part of modern day Nigeria). At the age of eleven he was abducted by slave traders and sold into slavery in Barbados. Equiano eventually ended up as slave to Michael Pascal, a British naval officer. He was given the name Gustavus Vassa.
Olaudah later settled in London and became a renown anti slavery campaigner. Olaudah wrote an account of his life, published as: "The Interesting Narrative of the Life of Olaudah Equiano, or Gustavus Vassa, the African". He states that he was born in a region of present day Nigeria called 'Eboe'. The son of a chief, Equiano and his sister were abducted by slavers. They were taken to the Guinea coast and put on a slave ship.
11-7-1776 – Olaudah Equiano bought his freedom. He experienced warfare between 1756 and 1763, as a powder carrier in the Royal Navy. 31-3-1797– Olaudah Equiano died without seeing Africa again.
The Worcestershire Regiment recruited Black drummers from Guadeloupe from 1759 onwards. In 1820; there were 11 vacancies in the regimental band reserved for Black drummers. Major Murchinson in 1834 commented on the head wear of the drummer's uniform: